Go Nuts for Donuts at your next Party!
Maybe it's nostalgia, maybe it's just plain good, but whatever the reason, donuts are being served up at all types of events. Dressed up or simply glazed these yummy treats are the perfect dessert. Serve them stacked or hung on a wall and you have yourself a crowd pleaser!
Stacked
This dressed up tower of donuts are lovely and fun. A few dozen of glazed and some icing and you have a gorgeous stack of boho treats.
Or a simply pretty stack of lovely glazed donuts – yum!
Or stacked high on a donut board!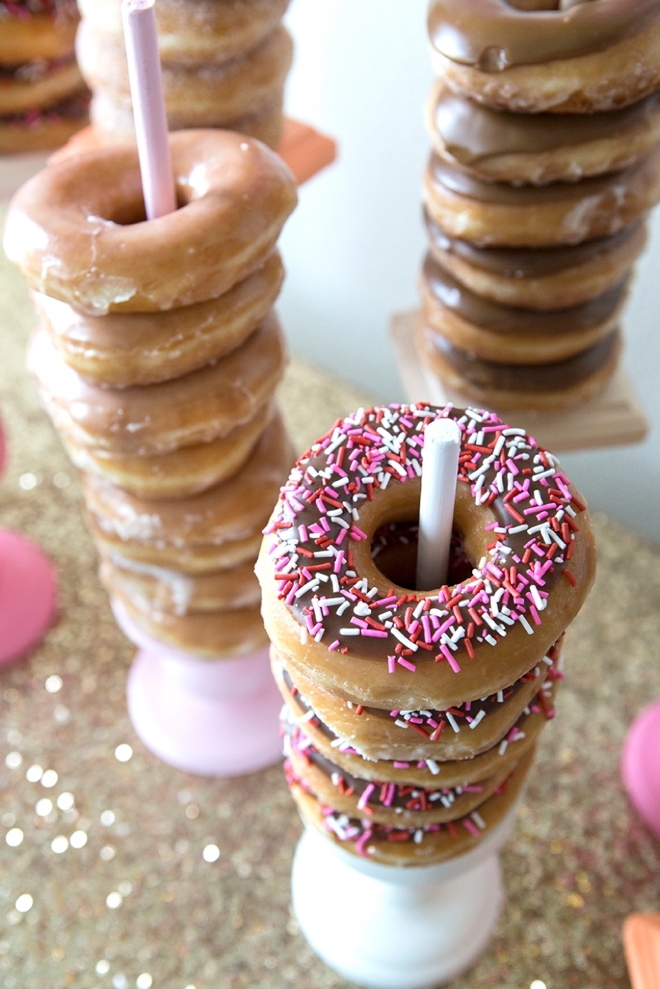 Hung on a Wall
Hanging your sweet treats makes it easy for your guests to grab exactly the donut they seek.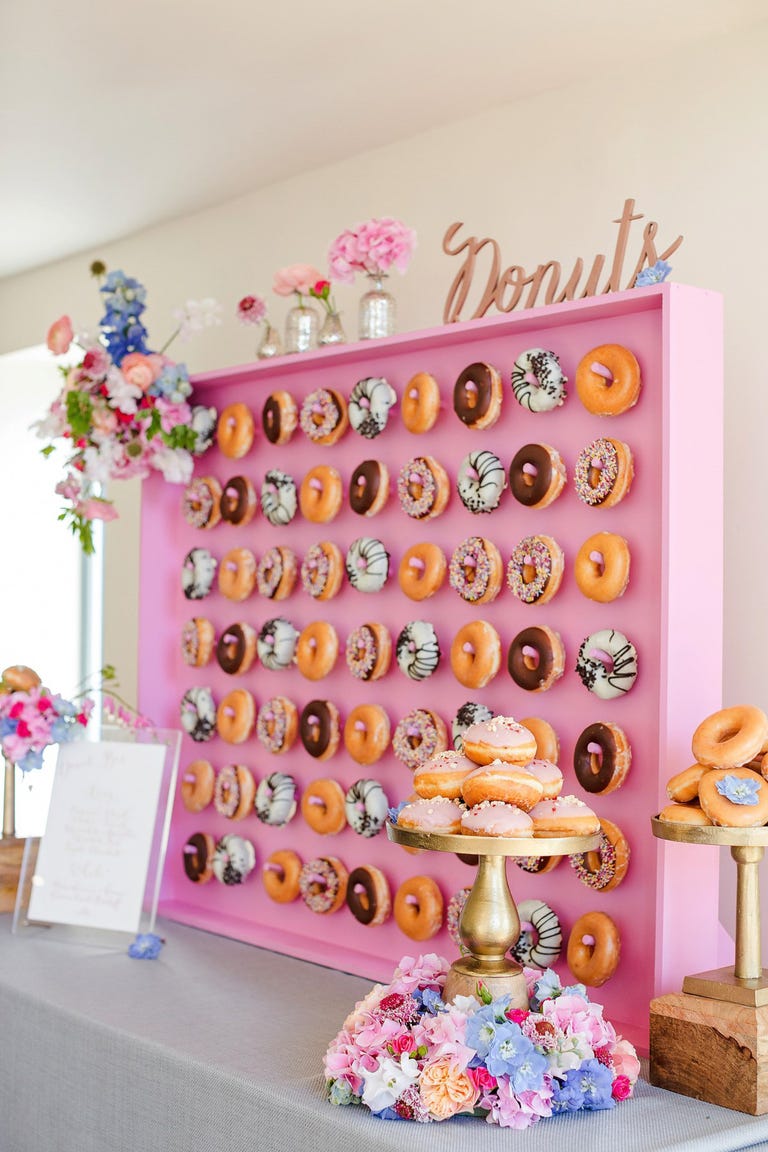 But it can also be hazardous when you see all the yummy choices. How can you possibly just choose one!
Just the Holes
Prefer the one-bite deliciousness of donut holes? Serve them up in a fun way so they are easy to grab because we all know one hole is never enough!
Skewer them!
Or create a fun tree.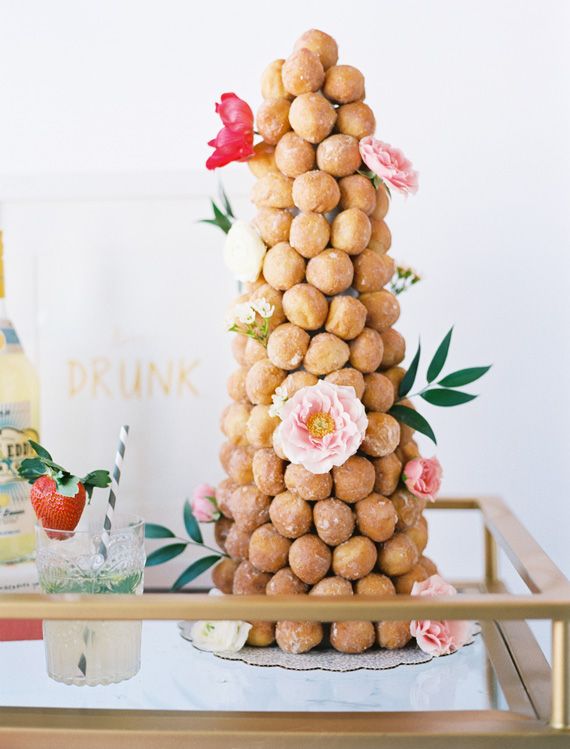 However you choose to serve them, you can't go wrong with having donuts on your party menu!
---
Eventful Planning is a bespoke event planning & design company based in Calgary, specializing in weddings, parties & corporate functions. Providing event services in Alberta and British Columbia, we take great pride in delivering the most personal & thoughtful result for you.
---