Grooms that Nailed Wearing Suspenders on their Wedding Day
At one time, when you thought suspenders, you thought Grandpa. These days, suspenders are back with a vengeance. Grooms are rocking these old school accessories on their wedding day and we couldn't be happier. We are loving the look and here are a few grooms that are nailing the trend.
GROOMS & THEIR SUSPENDERS
The classic suspender and bow tie is always a good look. This groom's button boutonniere works fabulously with the overall look.
These leather suspenders are absolutely fabulous.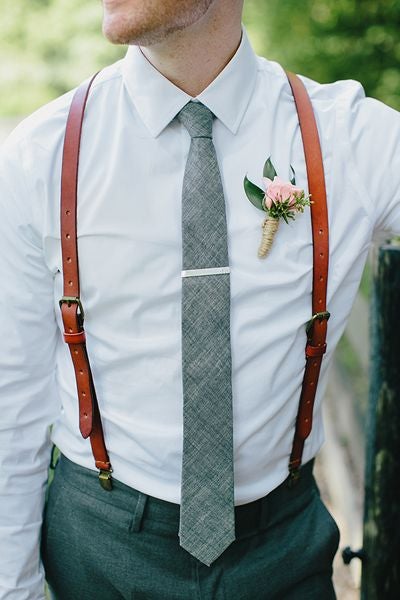 A personalized touch is so sweet for your wedding day. Check out these embroidered suspenders which also double as a great keepsake for your special day.
Colour coordinating with bright colours?! Heck yes.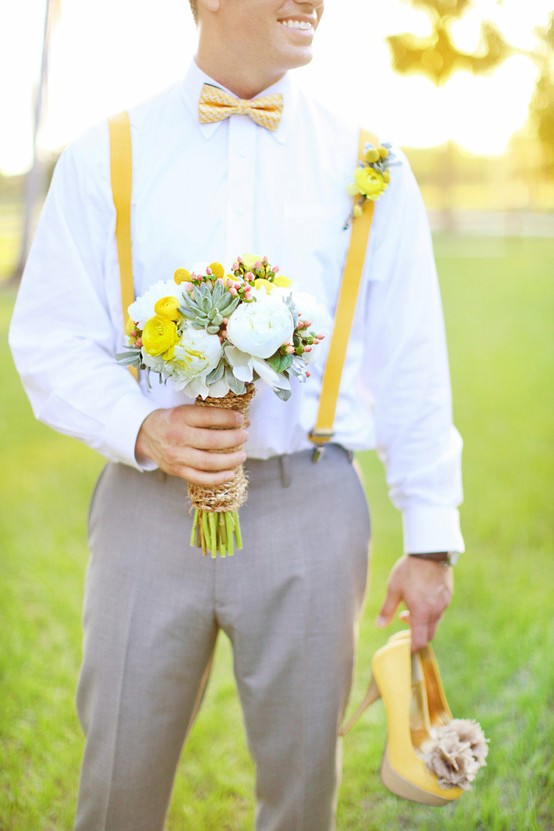 Mixing different patterns is so fun and this groom nails the trend.
These thin leather ones are a great way to dress up a plain white shirt.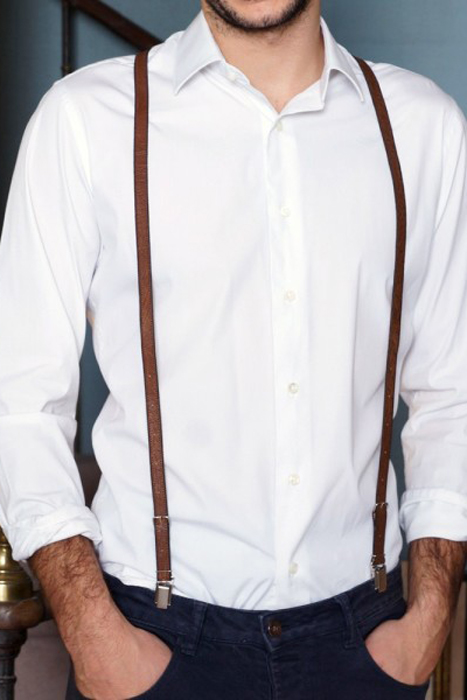 Braided leather suspenders – just plain fun!
Love how boldly these black stripped ones look against the crisp white shirt. Paired with the black tie – perfection!
Why should the groom only be the stylish one?
Don't just start and end with suspenders. Finish off your look with a vest too!
Rather than dark suspenders with a light shirt, try light coloured suspenders with a darker shirt.
A patterned suspender with a bow tie and jacket is so sharp. We think his bride couldn't agree more!
These grooms rocked the look on their wedding day and added their own unique twist to it. We hope this trend continues to stick around for a while, because we think it looks rather dapper! What do you think about a groom in suspenders?
Originally published February 9, 2017
---
Eventful Planning is a bespoke event planning & design company based in Calgary, specializing in weddings, parties & corporate functions. Providing event services in Alberta and British Columbia, we take great pride in delivering the most personal & thoughtful result for you.
---